Train with the BEST- 7 Time AOPA Award winner for Training.
AIA Academy has been awarded the prestigious "OUTSTANDING FLIGHT SCHOOL" – "AOPA Flight training excellence Award " and "Honor Roll"  . We are proud to be one among the elite 10 schools, out of 742 schools in the country, to receive this prestigious honor and award, based on the quality of our training. We believe in quality of training over hours of training. Our training equipment, aircraft , instructors are selected with high standards in qualifying requirements. Not all instructors with a CFI instructor rating are fit to be an instructor at our flight training academy. Only the "very best" instructors are chosen through a stringent selection and hiring process. These high standards of training are designed and implemented by the CEO of AIA Academy, Capt. Augustine, who is a veteran fighter combat pilot and helicopter gunship pilot with  immense experience in pilot training and examining both military and commercial pilots. Our aircraft are maintained in FAA certified CFR-145 Repair Station standards and according to CFR-141 requirements. AIA Academy has refined its pilot training curriculum to achieve higher level of pilot skills for the trainees , compared to those that are trained at the average flight schools. Don't just waste your time and money burning fuel to go around in circles, burning holes in the sky,logging your hours, make every minute of your training count to towards achieving higher skills and knowledge .
Advanced international Aviation Academy AIAA our co-located, International flight training wing is an FAA approved and CFR141certified flight training Academy . Airline Career Pilot courses are conducted at Advanced International Aviation Academy. We train both domestic and international pilot trainees at our Sacramento training facility. Our training curriculum is suited for each country that you are from an the local requirements for your licensing. For students who are not fluent in English, we conduct periodic ESL group courses ( English as second language) to enable you to develop the required English language skills needed for a pilot. JetEXE also provides time building and pilot currency programs for pilots. If you are out of Pilot currency, call us to schedule your BFR, biannual Flight Review. We have a choice of aircraft to rent and can be rented on an hourly, daily or weekly basis. If you are planning to become a commercial airline or charter pilot , go to www.aiaviationacademy.com for more information about the training courses and costs, or click
Advanced International Aviation Academy is a US Department of Homeland Security Approved school for SEVIS program, eligible to provide I-20 Student Visa documents for prospective students. If you an international student who intends to join our school, we will assist you with the documents needed for your M-1 Student Visa approval. Search our School in STUDY IN THE STATES APPROVED SCHOOL LIST 
FAA- CFR 145 Repair Station – Sacramento Executive Airport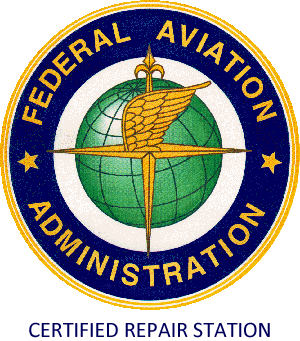 Advanced International Aviation Academy's sister company JetEXE Aviation is the most trusted name in aircraft maintenance in the Western United States. We have years of extensive experience as a FAA part 145 certified repair station and long standing reputation for high quality maintenance, integrity and customer service.  Our highly experienced, factory trained and certified maintenance teams offers maintenance, repair and replacement services for air-frames, engines, electrical and avionics, for pistons, turboprops and corporate jet aircraft. The Repair station also specializes in maintenance and repairs of light sport aircraft. With its our standards in quality, we have  consistently maintained  a "zero" accident/incident history for our aircraft maintenance customers and strive to improve further on this spotless reputation.
TSA Approved School
AIA Academy is a TSA approved school for international student flight training programs. We are approved by TSA to conduct training for:
Private Pilot Certification
Commercial Pilot Certification
Instrument Rating
Multi Engine Rating
Flight Instructor Certification
Flight Instructor Instrument Certification
Multi Engine Instructor Certification
Airline Transport Pilot Certification